Hello, book friends!  I'm delighted to share the next installment of Book Notes with you!
The book I'm featuring today is  As The Christmas Cookie Crumbles by Leslie Budewitz.  This is her fifth and latest installment of the Food Lovers' Village cozy mystery series.
Right now, some of you may be thinking, hold up.  Cozy Mystery?  What's that?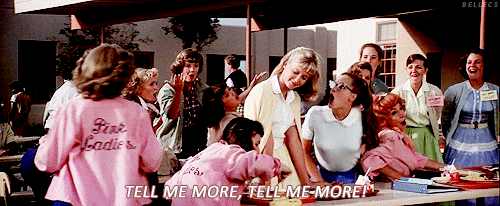 Well… fabulous, that's what!  A cozy mystery is a fun, fast paced mystery that usually features an amateur sleuth and a cast of quirky characters.  They are generally more lighthearted than a traditional mystery or suspense novel.   Often, they are written in series so we get to know the characters in a deeper manner over several books.
If you want more details on what makes a mystery cozy, this website has a great write up talking about several aspects of the genre.
First, I'll say that I had to stop and read this entire series before reviewing this book.  (It's a quirk of mine… I have a hard time starting later in a series.)  And, I'm really glad I did!  I fell in love with the village setting and it made me look forward to starting this one all the more.  It can definitely be read as a standalone if you're short on time, or if you just like a good Christmas-themed story.  But I think there's a deeper appreciation for the characters and some of the plotline if you start at the beginning, a book called Death Al Dente.  Bonus: if you start *now* you can work your way up to the current title for a good Christmas in July celebration!!  😉​
Now, on to the book…
As The Christmas Cookie Crumbles continues the story of Erin, a modern girl who worked and lived in Seattle for some years before returning to her small hometown of Jewel Bay, Montana.  (Jewel Bay is fictional, but Ms. Budewitz has said it does bear some resemblance to her own small town in Montana!)  Jewel Bay has developed a reputation for food and festivals, and Erin dives into the community by running The Mercantile, a business that has been in her family for generations.
(NOTE: If you want to start with the other titles and don't want to know any more for now… stop reading after this paragraph.  Bookmark this page, go buy Death Al Dente, and get started.  Come back when you're through book four.  I'm not going to spoil anything in *this* book, but it will likely give away some things from the previous installments in the series!)
Erin and all her friends and family are preparing to ring in a special holiday season.  Not only is Jewel Bay's retail scene delightfully crazy during December, but Erin and her now fiance, Adam, are making last minute preparations for a Christmas Eve wedding!
As tends to happen, though, in Jewel Bay (and in every other cozy mystery setting)… something goes awry.  Erin's new friend Merrily has had a tough life, but is returning to Jewel Bay to start anew.  When Merrily goes missing, however, and is later found dead, Erin is devastated not only at the lost chance for friendship, but for another tragedy in her small village.
As Erin begins to ask questions and investigate what happened to her friend, she has to keep herself safe (never an easy task!), sort through conflicting motives and lots of bad blood, and uncover details of a saga that began twenty years earlier… all while running the Merc and preparing to walk down the aisle!
Can Erin deceipher the clues and piece together what happened?  Well, of course she can!  But you'll have to read to find out how she manages it, and of course, who done it!
This book was a satisfying addition to the series.  One of the things I enjoy is seeing how the characters' relationships develop.  There's an old friendship being rebuilt from a long ago falling out, evolving romantic partnerships, family loyalty and drama, and lots of up and down dealings with fellow townsfolk.  There's also, of course, a lot of food talk in the book (this is the Food Lovers' Mystery series, after all!) and recipes included at the end.
As The Christmas Cookie Crumbles felt like it could be the final installment in the series… everything was wrapped up nicely at the end.  However, I'm guessing there's always room for another Jewel Bay adventure, and if Ms. Budewitz chooses to write an addition, I'll be first in line to see what happens next!
This delightful cozy released June 8th… you can order it here.  Set aside some time for reading, and maybe a plate of cookies to go with it.  Enjoy!
(I was fortunate enough to receive an advance copy of this title from Net Galley in exchange for an honest review.  All opinions are my own.)
(This post contains affiliate links, which allow me the opportunity to earn a small commission, at no extra cost to you.  Please see my policies for further information.)